The Die Grinder
The die grinder name comes from one of the earliest and archetypal applications, tool and die work, where they were used to creating the precise contours of dies or molds. As far as I have discovered, the U.S. Inventor Eli Whitney was the first to manufacture interchangeable parts for mass-producing firearms for the War of 1812, so die grinders must have been around a long time.
The Die Grinder was added to my wood carving tools about 20 years ago. The die grinder owes its birth to the tool and die business where they were used to create exact contours of dies or molds. They were mostly used for shaping parts, engraving, and cylinder head porting. The die grinder is a hand held rotary power tool used for honing, grinding, polishing, sanding and machining metal, wood, and plastic. It has become a popular tool for sculptors, especially with the introduction of the flexible shaft.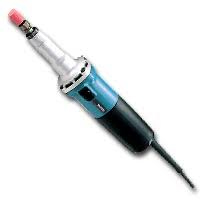 This tool is very essential for creating empty spaces in my sculptures, which is a trademark for my work. There is one note of warning, you should try to use the slowest speed possible once the entire bit is in the empty space. The grinder will kick if you cannot restrict the machine to one surface only, top, bottom, or side. If you cannot, the machine becomes difficult to control.
Brands
There are several brands in my experience with the electric die grinder. As far as the most durable and quality of service, Matabo is tops, followed by Makita, followed by Dewalt, and then Milwaukee. Those are the brands of my choice.
The Band Saw
This is a must-have tool for any woodworker. I now own a Delta 31-year old 14 inch, and a 20-year old 18 inch. Both are still in good working order, both bought after taking residence in Anguilla. There was the 100+ year old Dutch Band saw which I cherished, secretly bought for me as a birthday gift from my wife. She purchased it from a local French boat builder.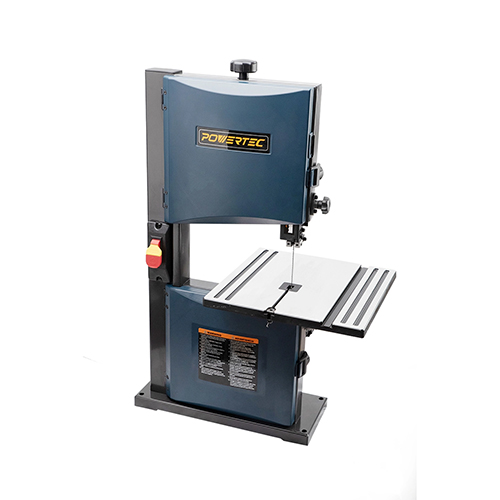 The antique band saw was a blessing for sawing boards from logs I had acquired, until I was forced to move to a new location to make way for the building of the new Community College, which only broke ground some 15 years later, after the one-month notice to quit by the minister of education. The saw was donated to the college as my new location could not accommodate 3 phase wiring. Unfortunately hurricane Irma destroyed the old building and sadly the saw was not protected. It was finally given to one of the most experienced woodworkers to refurbish.
The band saw was invented around 1809 by an Englishman by the name of William Newberry. Unfortunately, it was not successful due to a design flaw: the blades were not able to withstand the pressures of regular flexing. In 1860, Anne Paulin Crepin sold the rights to A. Perin, who is sometimes credited with the invention. Was it Anne who made the improved adjustments in 1846? She is sometimes mistakenly credited with the original invention. To this day, technological advancements continue to improve the overall efficiency and functionality of the band saw.
The first American patent for a band saw was granted to Adam Stewart in July 1817. Band saws became popular in England in the early 1860s and America in the late1860s (wiki.vintagemachinery.org). Benjamin Barker of Elisworth, Maine, was the next American to be granted a patent in January of 1836. Band saws are used for cutting wood, metal, meat, and other materials. It can also be a very dangerous tool. Do not encourage uninvited visitors to your workshop. I have witnessed serious accidents caused by workmen being suddenly disturbed by visitors. There is a guard to protect your face and body, but your fingers and wrist are always at risk.
Exercise due care and attention when using the band saw.