BELOVED ANGUILLA SHOWShari Erickson
Shari Erickson's love of figurative painting was renewed on her first visit to the West Indies in 1979. She was beguiled by the magical unsinkable Islands. The saturated colors and swaying people inspired a new rhythm in her work. Her vision of island society, distinguished by her 'coup de crayon', has quickly brought her numerous exhibitions and international collectors.
"For three decades my artwork has focused on the Antilles islands, recording the beauty of the tropical landscape and the rhythm of its culture," says Erickson, whose work Pretty in Pink appears on the cover of the Saturday Evening Post, May/June 2019 edition. She says that inspiration is easy to come by in these beautiful islands. There's an abundance of tropical landscapes, bright colors everywhere, and a lack of commercialization.
Since the late seventies, she has travelled extensively, a few months each year, throughout the Caribbean. The Bahamas and Anguilla are her favorite islands. Her trips help her fill her sketchbooks to take back to her studio which she shares with artist Doug Gifford, in North Carolina, to translate into paintings. As to the playfulness in many of her works, Shari smiles and says that "seeing humor in daily life comes from growing up in a household where my dad was a stand-up comedienne."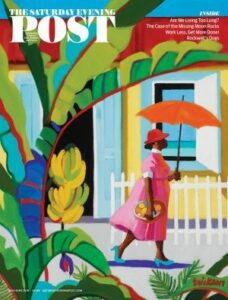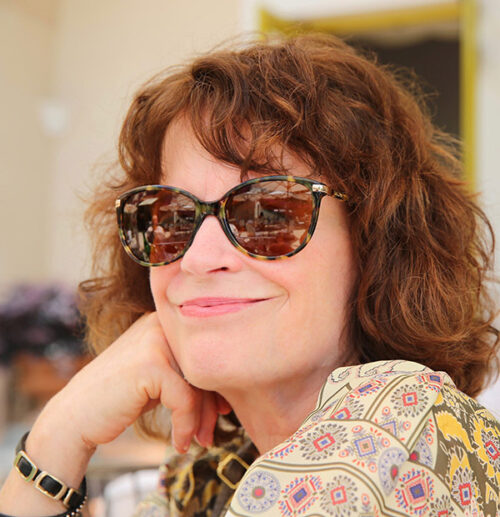 "Erickson's uncluttered island vignettes are characterized by an assured use of color, an elemental grasp of human movement, and her deceptively straightforward painting style that achieves an elegant simplicity."

Margot Bachman, publisher and editor