Sculpture/PotterCourtney Devonish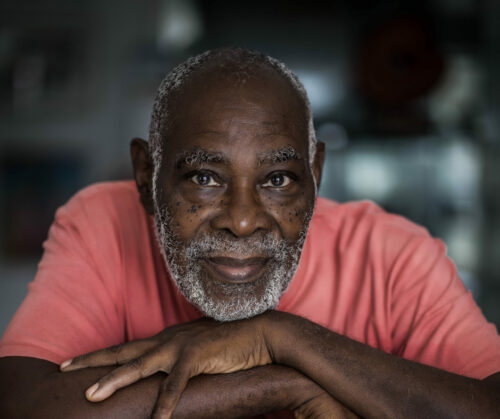 Exhibitions: Caribbean

2008: Carifesta, Guyana
1991-2006: Harmony Hall, Antigua
1998-2018: Mango Tango, USVI
1995: Carifesta, St. Kitts
1991: Carifesta, Trinidad
1988: Devonish Art Gallery, Barbados
1988: Barbados National Gallery
1986: Care Shepherd, Barbados
1985: Voyager Gallery, Trinidad
1985: Nina Squreles Gallery, Trinidad
1982: Simpson and Johnson, Trinidad
1981: Care Shepherd, Barbados
1979: Caridesta, Cuba
1977: Carifesta, Guyana
1975: Gallery 71, Barbados
1975-88: Devonish Art Gallery, Barbados
1971: Gallery 71, Barbados
1988—current: Devonish Art Gallery, Anguilla, BVI
2022: Mango Tango Art Gallery, St. Thomas, USVI
Courtney Orlando Devonish is a Barbados born sculptor/potter who has attained an international reputation for his creations in wood, stone, and clay. He has been residing in Anguilla for over 30 years, and the Devonish Art Gallery is the permanent showroom for his creations.
Courtney began his art education at Birmingham University School of Education in England, where he majored in arts and crafts, specializing in sculpture. He did post-graduate studies in Italy under the auspices of an OAS fellowship in ceramic technology.
He has been featured in many English and Caribbean publications. Courtney's work has graced the pages of Le Figaro of France, Fielding's Travel Guide of North America, and Seura of Finland. Courtney's work can also be found in many private collections throughout the world.
Some of his pieces have been bought by the Government of Barbados to be presented to international heads of state, including the President of the United States (1982), the President of Venezuela (1981) and the Prime Minister of Australia.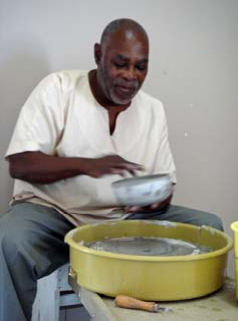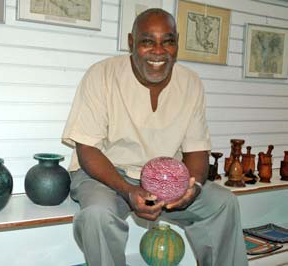 All items are unique and will differ from the photographs. They are each one of a kind and will approximate the photograph.
For functional items such as bowls, please wash by hand using warm, soapy water and dry them with a towel right away. This will ensure long life and usage.