Seashells are one of my sources of inspiration. They add a different dimension to my sculptures. Not the usual hole/cavity or blank or empty spaces, instead they are decorative lines. My favorite shell is the  Nautilus, which I have been carving in relief for years.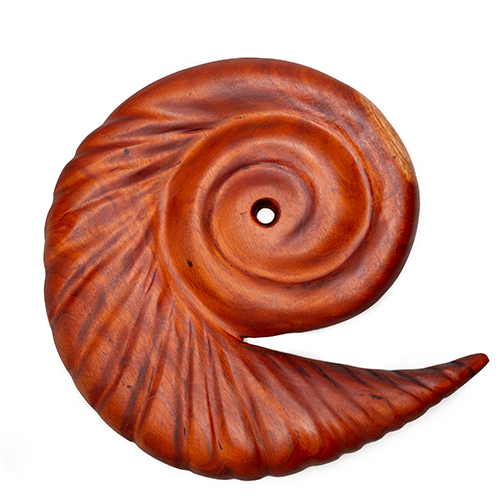 Conch shells are very prevalent on the island. Diving for conch is a source of income for many fishermen. The shells are sold as souvenirs for the tourist, or you can find jewellery and other trinkets being sold in the gift shops. There is an Island craftsman who is well-known for his conch shell creations.
This sculpture has an antique mahogany look, because it was carved from a 300+ year old historic Anguillan mahogany tree, the 6ft diameter trunk of which I acquired from a local businessman about 30 years ago. Incidentally the tree died of old age in 1971 with some of the wood being unfit for carving.
SOLD.
Enjoy Doc.