[wpecpp name="Touch form" price="95.00″ align="right"]
Description
Touch forms/hand sculptures/stress relievers.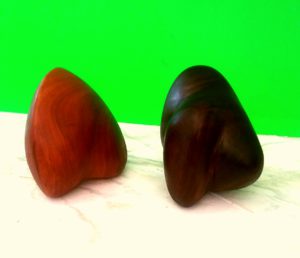 Most art forms are to view; when I visited Galleries or museums in the past, I would sometimes see organic forms begging you to touch them; but the -Please do not touch signs was a heart sinker; or you might feel embarrass when at the sound of a stern voice repeating the same message.
It is my pleasure to invite you to touch, fondle, caress and experience the pleasure of a hand sculpture. You don't have to sit it on table to collect dust. Make it your travelling companion, and most important whenever you are experiencing stress; fondle it gently to relieve the pain.
The price on Paypal button is for 1 touch form only
Have the pleasure of experiencing a piece of art.