Description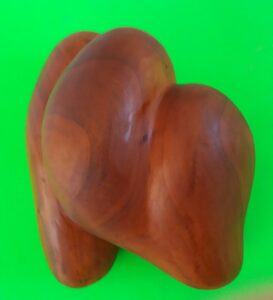 Size 8″ x 10″ x 12″
When I carve I feel like I am caressing the organic forms, true to my promise from my student days, that my creations will defy the -please do not touch- signs.
Part of the last genuine Caribbean Mahogany tree that has been curing for the last 25 to 30 years.
My usual style is to allow the buyer to join in the creative experience and give an official title to the sculpture.