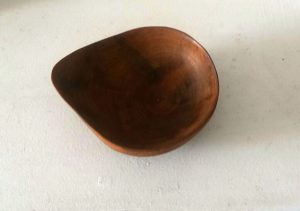 white cedar trees seem to be native to Anguilla, they grow wild and most of them are less than 50 years old, but there are a few unique samples of a larger and taller species.
A a boy growing up in Barbados, white cedar was my favorite wood for making tops.
My Favorite white cedar bowl is off to Canada.
SOLD