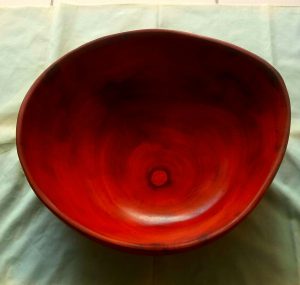 Wood- Anguilla Mahogany
Size= 14 x 12 x 4 3/4 inches deep
Finish- mineral oil.
Free shipping.
This is my second large handcarved bowl, you would have noticed I use the natural shape of the branch.
This is like creating a sculpture, takes more time than I would like, but enjoyable nevertheless..
Click on image for enhancement.