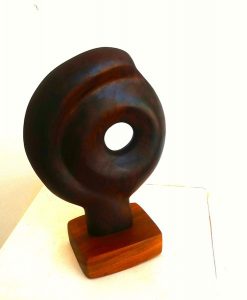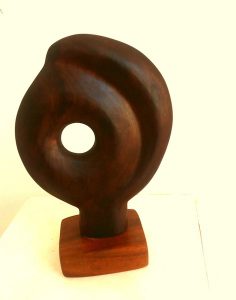 Time to take a trip to a place where the quality of life is unmatched as long as you can afford it; and you don't have to be a millionaire.
When you do come visit the Devonish Art Gallery and take a little piece of the Island with you.
WOOD -South American Walnut
Finish -Mineral oil
Size 15 inches x 10 inches x 2 inches
Have you ever had one of those days when you wanted to caress something smooth like silk that won't talk back; This is a touch form to explore and release that tension that is taking hold of your body and soul.
The same goes for many of my sculptures.