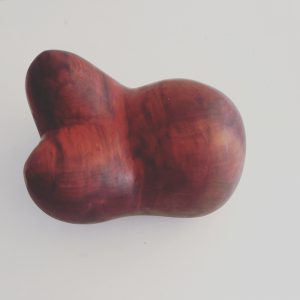 This sculpture was carved from a famous mahogany tree that was an integral part of Anguilla's history; it stood outside the then Barclays bank, now CIBC.
The age of the tree is unknown but it was over 300 years old, the trunk was about six feet in diameter; I bought the last remaining piece of the wood from businessman Albert Lake.
The first two sculptures from the wood are in public offices , one is in the social security building and the second one, the last time I saw it was in the Chief Minister's office.
The third one was bought and given to the father of the nation, the now deceased Ronald Webster.
Maternity form is the fourth sculpture to be offered to the public.
Size 7″ x 5 1/4′ x 5″.
If you are an artist or craftsman, why not sell your creations on line; learn how to build a website for free.
Free shipping via Post Office
[foogallery id="4730″]