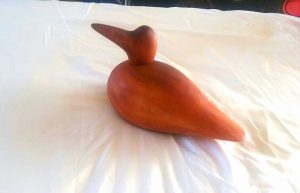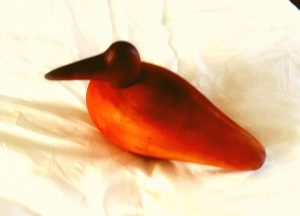 Welcome to Devonish Art Gallery Online; Every item you see on the website can also be bought at the Gallery in Anguilla; what an exciting trip that will be.
Hearts and birds are my most carved subjects; You can change the character of this bird by changing the positions of its head.
Size -10 inches long by four and a half inches wide
Finish as usual -Mineral Oil
free shipping via Anguilla Post Office.
If you are a visitor to Anguilla and owns an Anguilla card, you will be entitled to the regular discount.
Thanks for shopping at Devonish Art.