A fulltime artist must produce some bread and butter quality items; hand carved trays are one of my items.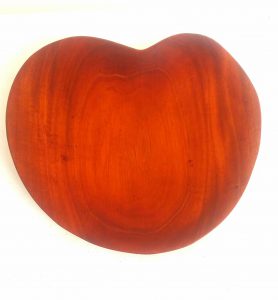 Six in stock
Size 9 x 9 1/2-shallow-suitable for horderves etc.
Free shipping.
free shipping via Anguilla Post Office.
Shipping via UPS, DHL, or FEDEX is available; the gallery will cover 25% of the cost.